COMING SOON - NEW WEBSITE


Hello and welcome to the home of the Springer Spaniel Rescue.
Springer Spaniel Rescue is a non-profit making organisation devoted entirely to the protection and rescue of Springer Spaniels. We are a small group of dedicated individuals who rely entirely on donations to keep our service going.
Feel free to browse around the site to find out more about us, sign our guestbook, read our NEW letters page, and if you feel our cause is worthy enough, please make a donation.
A Message from Springer Rescue
Wendy Griffiths
We are sad to announce that Wendy Griffiths
died on Thursday 28th March.
She was a great support to Glyn in all aspects of their life together.
Many of you will have spoken to her on the telephone even if you never met face to face. Her love, enthusiasm and strength shone through all she did.
She championed the cause of dogs and most especially the Springers which were close to her heart.
Glyn and Wendy founded Springer Rescue 15 years ago after working with other Springer rescue groups. Their commitment to the dogs they have re-homed has enabled many hundreds of dogs to find new loving homes. Wendy managed our Website which is often the first contact many owners have had with the rescue and she continued to be involved with this even when her health was not very good.
Unfortunately in the last year her health deteriorated and she was no longer able to walk her beloved dogs and recurrent chest infections meant spending increasing spells in hospital.
She was unable to attend Crufts this year which was an annual event she looked forward to.
Our thoughts are with Glyn at this sad time.
Travis & Mac

Click here to see all the pictures of Travis and his best friend Mac, as featured in last year's Christmas Newsletter.
Newsletters
Download the NEW Summer 2012 Newsletter here (5053kb, Adobe Acrobat format)
---
Read other newletters here...
---

Get Acrobat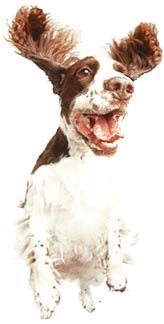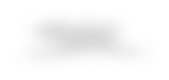 Thanks to Give a Dog a Home.com for awarding us their very first ever Web Site of the Month!
LATEST NEWS
-------------------------------------------------------------------------------------------------------------------------Jack IS RESERVEDJack is 2yrs old L/W and in good health .He is a very active chap who is very affectionate and good with other d...
Rehome a Springer
---
---
Many other doggies also needing good homes. Please telephone for further details.
For more information click here, or phone 01257 464130
Doggie News
A collection at Wendy's funeral has enabled the Rescue to install a bench in her memory. It is at Beacon Country Park ,Dalton,WN8 7RU.
Winter Newsletter
We hope to produce a newsletter this winter.
Got any interesting stories? Let us know.